The Stature – Hi End Residential near US Embassy.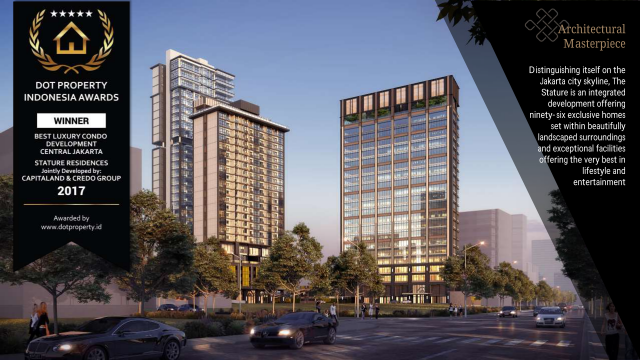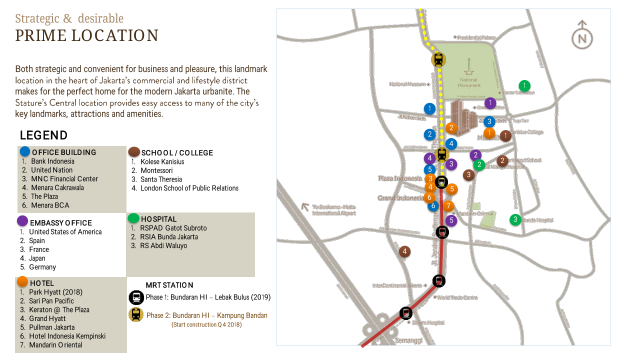 Capitaland Introducing The Stature, Hi-end Luxury Living that located at Kebon Sirih Central Jakarta. With total unit only. 96 unit.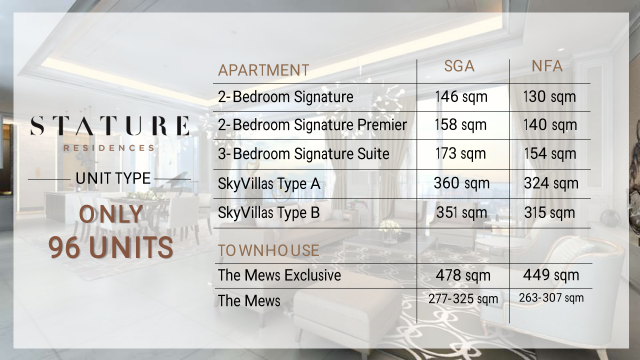 8 Reasons to live at the Stature Residences
A Sound Investment
A Sense of Security
Menteng Neighbourhood
High Ceilings
Integrated Lifestyle
Panoramic City Views
Lush Greenery Tranquility
The Mews Townhouse.
276 – 478 sqm harga ulai sekitar 22,6M
Tenure : HGB Strata
Completion : Dec 2020
Unique features:
* Menteng neighborhood
* Excellent investment with good transportation infrastructure
* 92 exclusive condominium units, all en-suite bathrooms
* A Sense of security 24-hour Concierge
* Dual Private Lifts for every unit
* High ceilings 3.5 meters
* SMART HOME Enabled
* Water filtration.
The Stature FACILITIES :
Library ,
Swimming Pool,
Children indoor and outdoor playground,
Sky Terrace,
Barbeque,
Jogging Track,
Park,
Gymnasium,
Thematic Garden,
Bussines Centre,
ATM,
Minimarket,
Concierge,
Laundry,
INFORMASI  & SALES
SEDAYU BAWONO
08956 11 92 8989